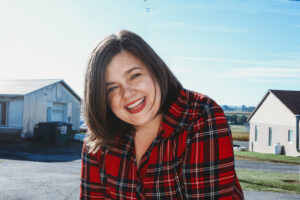 Hi Y'all! I am Marilyn. I am the storyteller and photographer with Marlo & Co.  I worked in the social work for over 10 years. And the skills that I gained as a social worker, I now get to use them as photographer and storyteller.  Being able to connect with you relationally is important to me.  And it is the forefront of how I interact with you.
I believe that our stories add so much to life.  Our stories include who we are, what we have done, where we are going and where we are at in the present.  Stories are one of the most interesting parts about life and they are worth celebrating.  I believe that everyone's story matters and so does yours! Photography and storytelling is a great way to celebrate your story. I look forward to capturing your story!
A few fun getting to know me details:
– I have a thing for red shoes.
– Tacos are my love language.
– Traveling is something that I can not get enough of. I love seeing new places!
– I am a life coach and you can more information on that at: Marilyn L Weaver
I am located Lancaster, PA. I am willing to travel to your location.